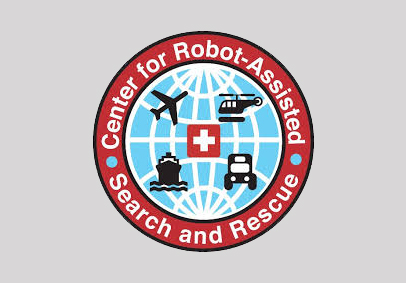 Posted by admin on May 15, 2014 at 11:07 pm America/Chicago
(note: this blog was referenced by New Scientist) The horrendous number of victims at the Soma mine disaster in Turkey continues to grow. We immediately reached out to Turkish officials through Dr. Hasari Celebi at the Gebze Institute of Technology as a guiding force.  Less than a year ago I had given a keynote at a workshop on disaster robotics being held there by the government with Dr. Celebi as a key driving force.  It was clear that there was many scientists interested in applying their great ideas to earthquake response. Unfortunately it takes time and sustained investment to create a robotics capability for handling such a tragedy and the mine disaster was too soon. Most people don't realize that mine disasters have been to date the most common situation for ground rescue robots. As I note in Disaster Robotics out of the 28 disasters where robots have been used or on site between 2001 and 2013, 12 (42%) were underground mine incidents. Of the four disasters where robots were on-site but could not be used, 3 (75%) were underground mine disasters- showing just how much this technology is needed.
 Underground mine disasters in coal mines are especially challenging as there may be methane to cause explosions or because the mine itself catches fire which is difficult to suppress. Mine responses are challenging based on the type of entry into the mine. Dr. Jeff Kravitz at the Mine Safety and Health Administration (MSHA) is the expert on robots for underground mine disasters and we co-authored an article "Mobile robots in mine rescue and recovery" in IEEE Robotics and Automation Society Magazine that summarizes the opportunities and challenges for robots based on an analysis of deployments in the US. MSHA may have the only mine permissible robot in the world (i.e., certified not to cause an explosion in a methane-rich environment)- the V-2, an Andros Wolverine shown in the photo. CRASAR has assisted with two mine disasters Midas Gold Mine (2007) and Crandall Canyon (2007) and was requested to assist with two others but the technology wasn't there. The Midas and Crandall Canyon events used smaller robots, an Inkutun Xtreme loaned from the pool at SPAWAR and a Inuktun Mine Crawler that could go down narrow boreholes. We also conducted a report for MSHA on underground rescue technologies that allowed access to their use of robots at 7 other mine disasters. Our thoughts and prayers are with the Turkish miners, their families, and the responders.
Our Sponsors