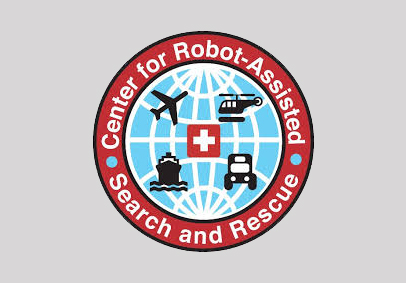 Posted by admin on Oct 06, 2016 at 8:37 am America/Chicago
The illustrated version in pdf is here. This quick guide is aimed at helping emergency managers quickly determine how they can exploit small unmanned aerial systems (like quadcopters).  The guide covers our best understanding of who can fly?  where can they fly?, and  any additional considerations in planning. Our best practices series has other documents on what kind of data you can expect to get, flight duration, etc., but this guide is about how the new regulations impact emergency managers. It is based on our SUAS deployments since 2005 and lessons learned from deployments by our colleagues.
WHO CAN FLY?
If members of your agency own a small UAS or have friends with a small UAS, they cannot fly at the disaster-
even if they aren't asking for money. The FAA has repeatedly ruled that a) disasters are a business or government activity and  b) if the UAV flight is a donation to a business or government, it is the same thing as if the business or government agency flew directly. Therefore, the only people/companies who can fly are those with a:
Part 107 license. The license is new and many people/companies don't have these yet.
333 exemption. Essentially a business license versus of the COA. Many hobbyist declared themselves a company to get a 333.
COA. Essentially a government or academic license.
Your agency does not have to have the 107, 333, or COA-- just formally invite the group to fly on your behalf. If the group has one of the above, there are three important caveats. 1.
Controlled airspace.
They can fly at a disaster in uncontrolled airspace, but will need special permissions for controlled airspace. Keep in mind, many densely populated areas will be in controlled airspace. 2. 
They have to obey all the flight restrictions for their license, including Temporary Flight Restrictions.
Getting permission to fly under a Temporary Flight Restriction does not give them permission to change up the rules, it only means that they are now coordinated with the rest of the air traffic who will expect them to obey the same rules as in normal flights. 3.
24 hour notifications before flights may be required.
  If the group is flying under a 333 or COA, they have to post an online notice of intention to fly in a specific area, called a NOTAM, 24 hours in advance.
So if you think you are going to have a group fly, have them declare as soon as you know.
There is no downside to filing a NOTAM and then not flying.
WHERE CAN THEY FLY?
For planning purposes there are 3 types of airspaces:
uncontrolled, controlled
, and
TFR
. 
Uncontrolled
means they can fly anywhere that is not controlled according to their license.
TFR
was covered above. That leaves the
controlled
airspace. You can quickly determine if an area you want a group to fly in is in controlled airspace by going to:
https://app.airmap.io/
and enter the nearest town, then click the appropriate boxes.  What is "Controlled airspace" and what you have to do to get permission to fly in it will depend on whether the group has a) a Part 107 license or b) a 333 exemption or COA. a.
Determining Part 107 controlled airspace.
  If the group has a 107, click on the menu on the left that says Controlled Airspace and "all". You will get something like this: Anything in shade means that it is controlled airspace. This means that they can fly only
IF they have an airspace authorization that they have applied for in advance online and gotten approval
. Note: the FAA system is backlogged by weeks, so for Matthew, this may not make possible to get approval fast enough. b.
Determining 333 or COA airspace.
Clear airmap and instead click on "blanket COA". You should get something like this: Any area in orange means that the airspace is off limits without additional permissions- no matter what altitude you are flying at.  The controlled airspace is due to airports. A local group may already have permission to fly in those areas, but may not. If not, permission to fly in controlled airspace on short notice is handled through an
Emergency COA
, also called ECOA, process. The process takes about 1 hour to get through the FAA- assuming you have the GPS coordinates of where you want to fly, the COA number, etc. The key is that the tower has to approve the flights (actually the approve the process of letting them know where you're flying, when you take off, land, etc.) and the FAA has to agree to the temporary extension of the current license.
Note about 333 exemption. ECOAs are granted only to businesses or agencies, not individuals doing business as. Too many quasi-hobbyists were trying to fly at disasters without working with a response agency.
ARE THEY ANY OTHER CONSIDERATIONS?
There are three considerations:
Data. The data (images, video) really belongs to your agency and needs to be handled as such. It may have personal identifying information. Some groups may routinely post videos and images to the web or tweet, which might not be appropriate. Therefore, you may want to make clear what the data management policies are applicable to flights on your behalf.
Privacy, state laws, or other regulations plus the public perception.  There may be state or local rules that impact the use of SUAS. Regardless, if you have a group flying SUAS for disasters, the residents will need to be aware that they are legitimate- plus the teams will be magnets for residents asking for help or assistance. So you will probably want to plan to have an agency representative in uniform or vest with the team.
Some SUAS may be software disabled from flying in TFR areas. DJI Phantom 3 and Inspires, which are very common, are now disabled by the manufacturer when a TFR is in place. So that may be something to discuss with your SUAS team.  DJI does have a procedure that allows agencies to override the software and fly up to 1.5 nautical miles from an airport, trusting the group to have obtained permissions.
Our Sponsors