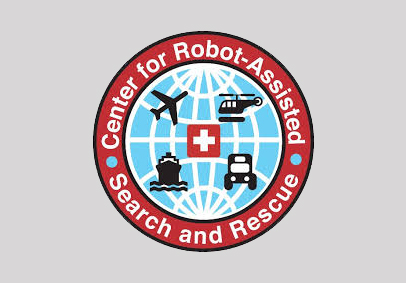 Posted by admin on Sep 14, 2017 at 9:16 am America/Chicago
A major update from our earlier post    CRASAR was at Hurricane Irma supporting Roboticists Without Borders' member Florida State University Center for Disaster Risk Policy deployment to Collier County, Florida. The CDRP effort was led by David Merrick, CDRP director, with Justin Adams, Kovar and Associates, who led the CRASAR Harvey response serving as his deputy. Collier County is in southern Florida near Naples and Marco Island. This is familiar territory to CRASAR, who responded to Hurricane Wilma in 2005 at Marco Island, sending out the first known use of unmanned marine vehicles. The county was exposed to severe wind damage and flooding from Irma which passed over as a Category 3 hurricane on September 10. The teams demobilized on September 16, with last flights on September 15.  Six UAS pilots flew 247 imaging flights covering over 491 critical infrastructure targets, as well as provided overwatch for FL Task Force 8 and made multiple maps. The flights started on September 11 and surpassed the record of 119 mission flights for public officials during a disaster set at Hurricane Harvey. FSU and Texas A&M plan to offer a joint day-long short course on small UAS for emergency management on October 21, expanding the course that they have taught at the Florida Governors Hurricane Conference in May 2017 and for Los Angeles County Fire Rescue last week. Contact Robin Murphy for more information about the Irma deployment and the upcoming course. The FSU CDRP team under the direction of David Merrick was a major component of CRASAR's record setting small UAS Hurricane Harvey response, leaving Texas with two days to prepare and predeploy for Irma. The use of small UAS at Irma initially followed a similar pattern to Hurricane Harvey, with UAS being used to assist with rapidly conducting search and rescue operations and determining the best route for US&R teams to reach people at risk but now has shifted to determining the state of over 1,500 critical infrastructure targets in the county. These targets, which include bridges and waste water treating stations,  impact the restoration of services and the economic recovery of the regions. The use of small UAS has significantly sped up the process, provide more complete assessment of all sides of a target, and multiple targets can be examined on one flight. The FSU CDRP-led teams consist of pilots, data managers, platforms, and the RESPOND-R mobile lab. The teams are from FSU, Kovar and Associates, and CRASAR. The teams have 7 pilots with a fleet of 20 platforms including the DJI Mavic, DJI M600 Pro, Inspire, Intel Falcon 8, Disco, Phantom 3, and PrecisionHawk Lancaster rev 5. The teams are using the lessons learned at Harvey to improve rapid sortie planning, team situation awareness, and streamlining data management. Data is being collected by CRASAR and FSU from both deployments to permit developers to build better UAS optimized for the wind and operations tempo in a disaster and user interfaces that facilitate the data-to-decision process enabling county emergency management experts to rapidly get the right information and make good decisions. The data will also support the creation of  new visualization tools for responders, enabling them to sort through terabytes of aerial imagery, and serve as a foundation for machine learning and computer vision algorithms to process tetrabytes of data. The Irma response differs from the Harvey response in at least four key ways.
the hurricane posed primarily wind damage with flooding as a secondary impact, whereas Harvey in Fort Bend County was primarily flooding from rainfall and then the risk of additional river flooding. This changed the style of search and rescue operations, especially as cellular coverage was affected and residents could not always call for help. The UAS teams assisted Florida Task Force 8 as the aerial view helped  the searchers determine where to go, which flooded house to inspect next, and to better coordinate operations. The wind damage in Irma made route clearing operations more important as downed trees could unpredictably be blocking roads as compared to flooding with tended to inundate specific areas and predicted from flood maps.
the majority of missions are for critical infrastructure property damage assessment. These assessments were normally being done in person.  This is time consuming for driving to the site (including determining alternative routes) and then requires a person's time to survey the target. In many cases, the inspector cannot see or get to all sides of a facility. While both manual and UAS inspection require the same amount of time to get to a target, the use of UAS is being shown to be faster than walking around and more complete as the UAS can fly around the target and also provide an birds' eye view as well. For example, on Sept. 13, two 2-person UAS teams were able to document 97 infrastructure targets with 12 flights. Our initial look at our logs indicate an average of 16 minutes on-site for a mission-- that's stop the car, turn on the UAS, fly the mission, get back in the car. And a flight covers an average of 2 targets per flight. It's hard to believe that a person can walk around a tank farm faster.
A single flight (or sortie) at Irma typically covers multiple targets (an average of 2 targets), while at Harvey a single flight covered only one direct mission objective (though the aerial imagery was used to inform additional multiple emergency support functions).
Operationally, the resident population and airspace traffic is less dense, with less manned assets flying in the region and the operations did not require a Temporary Flight Restriction for safety. The Irma teams have less challenges in planning flights to avoid flying over people and did not encounter self-deployed teams or hobbyists interfering with UAS flights for officials; these challenges were seen at Hurricane Harvey.
Our Sponsors